1, February 2017 | Published : Tools |

Tutoriel de RENKAN, un outil d'appropriation… par culture-gouv
Renkan (連環, « link » in Japanese) is a tool for creating collaborative heuristics maps.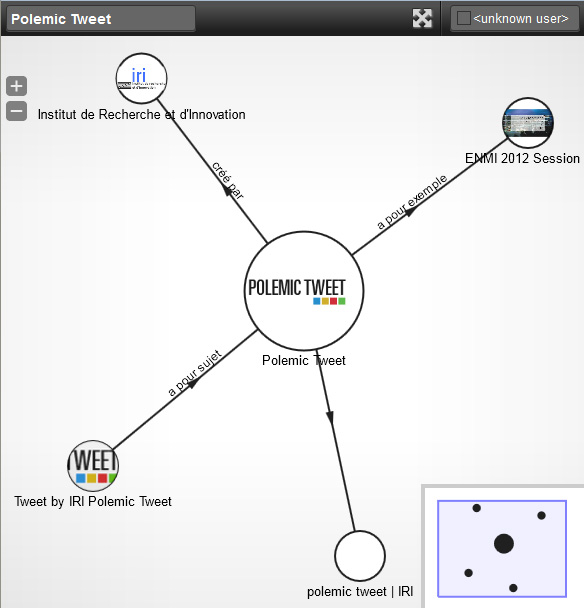 Enabling real-time editing by multiple users, like an Etherpad or a Google Drive document, Renkan is a powerful tool for aggregating, editorializing and linking resources: text, images, videos, web pages.
With drag and drop functionality, all web pages opened in a browser become potential data sources, including the Ligne de Temps platform, which can be embedded on a scale of one Video or annotation.
Inspired by the semantic web, Renkan makes it possible to describe the links between resources, based on the vocabularies defined by the most common ontologies. Each resource can be associated with a URI (web address), the metadata generated by Renkan are easily interconnected.
Crew:
The design of RENKAN is the work of Samuel Huron (IRI / INRIA), Takuya ABE (III) and Raphael Velt (IRI). He was supported by the IRI teams: Raphaël Velt, Yves-Marie Haussonne, and Nicolas Sauret.