28, June 2011 | Published : Workshops, Futur en Seine 2011 |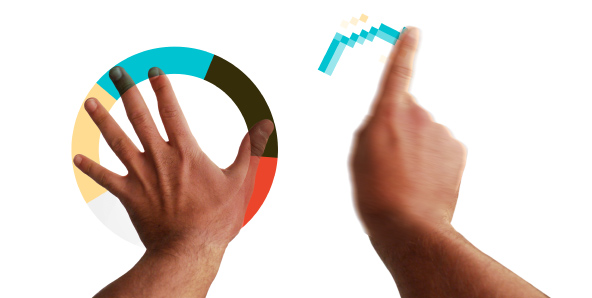 Summary
Installation of a device enabling the citizens to draft on the buildings using light. This new tool of urban space acquisition/personalization offers a collaborative experience on the icon.
This project has been set up and presented from June 18th to 22nd 2011 at the espace Piazza during the DESIGN METADATA 1 & 2 conferences within the Futur en Seine Festival.

Description:
Within this project, besides the Futur en Seine festival and in partnership with Kinect, we want to offer a new experience in that town around the gesture and the interaction it can bring. From this perspective, we decided to suggest to city-dwellers a city-wide creation tool. Indeed, our device enables to draw on building with light, with Kinect that tracks the moves of the users, a software that converts these moves in lines and a video projector that draws it on the building. The software we created also enables to reckon signs performed with the hands and the fingers that match with preset graphic styles, offering to users a creation adapted to their personality. The drawings are then saved and available on a dedicated website.
Designed and set up during the Iri workshop – Strate Collège – ESILV 2011 by :
Alexandre Bastien (Esilv), Malik Fouque (Strate College), Jean Raphaël Ouin (Strate College), Julien Riquel (Strate College)